Bullseye stock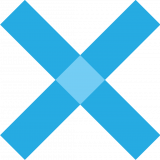 More Foam, More Fun
配送について
<送料>
全国一律1本6,600円
※MOTHER TRUCKER、STEP OFF、FORGET ME NOT 3 STEP UP、EL BARON、BIG BARONは全国一律11,000円
※沖縄、離島、一部地域への発送は要相談
※すべて運送会社の営業所留め
※運送会社の指定は不可
※ショールーム受け取りの場合は送料無料で対応可能ですので、お会計画面にて配送方法をお選びください。
<お届け日数>
ストックボードの場合はご注文後より1週間程度です。
カスタムオーダーの場合は約3〜5ヶ月かかります。
カスタムオーダーについて
カスタムオーダーの場合、料金が11,000円(税込)追加されます。
サーフボードの長さにより料金が追加される場合があります。
BOARD OVERVIEW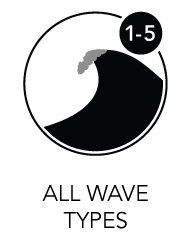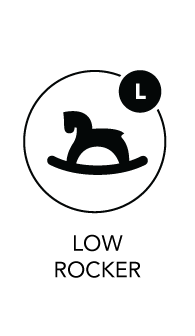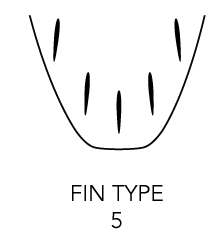 MORE FOAM, MORE FUN
Occy's new step down, the Bullseye, accentuates all of the small wave features the Raging Bull already has in spades. Ridden 2-3 inches shorter and wider than its big brother, the Bullseye is built to keep you catching a lot of waves and flying down the line when other boards would be struggling.

You'll enjoy most of the same key design features as the Raging Bull throughout, with its wide point pushed forward and even more foam redistributed under your chest / front foot. Complemented by a flatter entry rocker, these elements work together to get you valuable paddle power and instant acceleration up to wave speed.

Unique to the Bullseye however is a slight vee in the nose, a forgiving addition that lifts the forward rails out of the water in steeper sections and helps to initiate turns with less effort – especially useful in weaker surf. This moves to a moderate single to double concave for extra lift and easy rail-to-rail transitions. Similar to the Raging Bull, the Bullseye's pulled-in tail and slight curve in the exit rocker lets you hit sections hard whenever possible.

The Bullseye has been fine tuned for Occ since he's retired (mostly) from competing, but not from surfing. It's versatile and user-friendly enough to be a daily motivation if you want to be in the water more than ever, keeping you sharp to surf your best, and then jump on a Raging Bull for pumping waves without missing a beat.

TEAM RIDER REFERENCE
MARK OCCHILUPO // Height: 5'9" (175 cm) // Weight: 95 kg - 210 lbs
*Rides 6'0" x 20 1/2" x 2 11/16" = 36.5L

JASON STEVENSON // Height: 5'11" (180 cm) // Weight: 88 kg - 194 lbs
*Rides 5'10" x 20" x 2 9/16"" = 33.1L

KAI HING // Height: 5'10 (178 cm) // Weight: 68 kg - 150 lbs
*Rides 5'6" x 19" x 2 5/16" = 26.4L
BULLSEYE
WAVE TYPE
The Bullseye is a forgiving all-rounder, built to help you catch a lot of waves in small to medium conditions. From flatter, weaker surf to fun points and reefs. 1 – 5ft.
BULLSEYE
Features
| | |
| --- | --- |
| Rocker | Flatter entry rocker for easy paddling and speed off the mark, with slightly more curve in the exit rocker to balance flow with maneuverability and release. |
| Fin setup | Bullseye comes stock as a five fin and will work equally well as a quad or thruster depending on the conditions. Alternative setups are available with custom orders. |
| Glassing specs | Boards 5'4" - 5'10" glassed standard with 4 x 2 oz. deck x 4 oz. bottom. Boards 5'11" and up glassed standard with 4 x 4 oz deck x 4 oz. bottom (All sizes come standard with Hybrid Fibre tail strips). |
| Rail type | Bullseye has medium rails, reducing catch and increasing speed in and out of choppy or soft sections. |


BULLSEYE
CONCAVE
Bullseye features a slight vee through the nose running into a moderate single to double concave.
BULLSEYE
OUTLINE COMPARISON
As seen below, the Bullseye's fuller nose and slightly pulled in tail compared to the Blak Box III.